The UK, France, and Germany have all pledged to step up security measures amid fears of attacks against members of the Jewish community after videos emerged of people apparently celebrating deadly attacks launched by Hamas militants.
The surprise attacks saw gunmen cross the border from Gaza into Israel under the cover of rocket fire, seizing hostages and leaving more than 600 people dead. Israel is still fighting the militants and has been pounding targets in Gaza in response.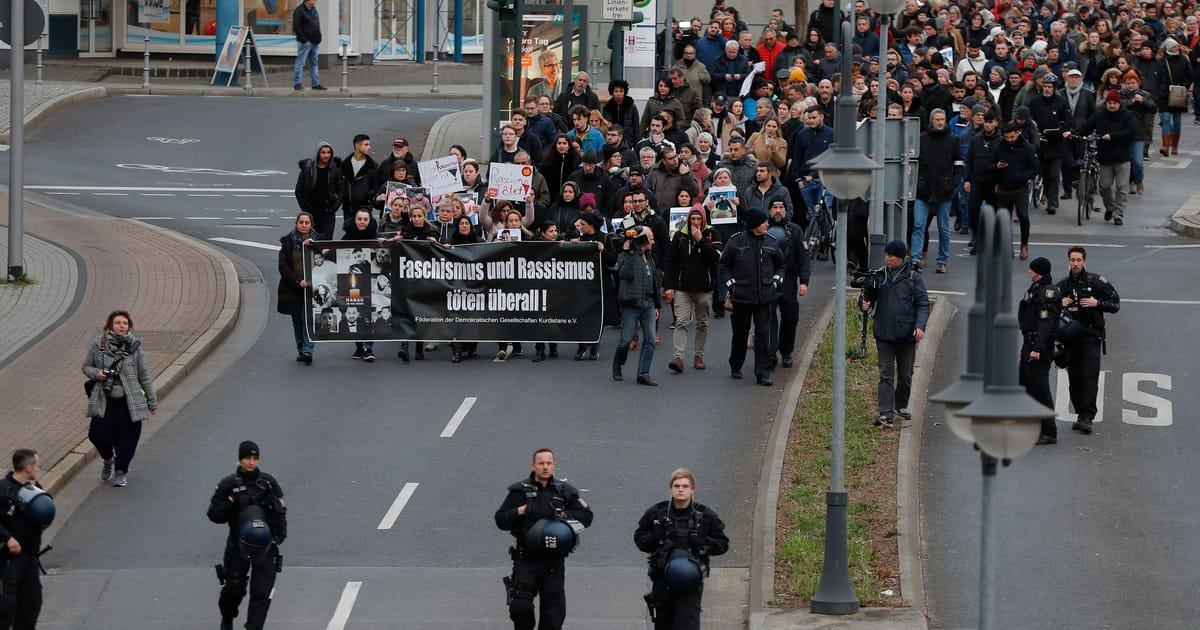 Social media footage shows people waving Palestinian flags in the streets of Berlin and London following the violence.
London's Metropolitan Police announced on Saturday in a post on X, formerly known as Twitter, its decision to increase policing patrols across the capital "in order to provide a visible presence and reassurance to our communities."
"We are aware of a number of incidents, including those that have been shared on social media, in relation to the ongoing conflict in Israel and the border with Gaza," the police statement said, adding that they are aware "the ongoing conflict may lead to protests over the coming days."
UK Home Secretary Suella Braverman said she spoke with British antisemitism charity, the Community Security Trust (CST) to ensure that the "the government is doing everything necessary for the protection of our Jewish communities."
"There must be zero tolerance for antisemitism or glorification of terrorism on the streets of Britain. I expect the police to use the full force of the law against displays of support for Hamas, other proscribed terrorist groups or attempts to intimidate British Jews," Braverman stressed.
Similarly in Germany, Chancellor Olaf Scholz emphasized in a statement Sunday that the German government will "not accept it when the heinous attacks against Israel are celebrated here on our streets."
On Saturday night, the Berlin police force announced its plan to step up the protection of Jewish institutions after video emerged of a Palestinian group handing out sweets in an inner-city district in Berlin following the Hamas launched attacks.
"We remain on duty tonight with increased forces to protect Jewish and Israeli institutions and prevent anti-Israel crimes in the city area. Our colleagues are sensitized and vigilant," the police said in a post on their official account on "X."
In France, French Prime Minister Élisabeth Borne said there will be a reinforcement of security "around places of worship and Jewish establishments."
Speaking during an interview with CNN affiliate BFMTV on Sunday, Borne stressed that although there is "no particular threat at this stage" the French government "remains extremely vigilant in this context."